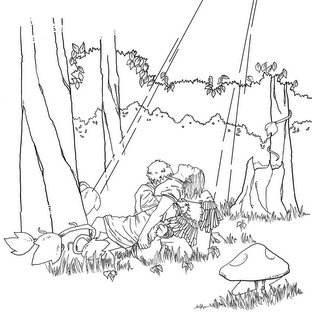 More tablet inking fun. This one was a good example of using the computer to easily tweak things I didn't like. While not drastically different, the original pencils are not as refined as this, and I was even able to move a few things around.
Posted By Ens, at 10:09 PM
This is definately my fave from your posts.