This is a character design I did for the
"Design A Deity"
blog. The idea is to throw a bunch of deities at each other, and see who would be left standing. Mine is named Akamushi, which means blood worm in Japanese. Here's my description:
"My Deity Akamushi is the best because for decades, he's been enslaving a vast army under the guise of the two-tailed mermaid. Soon, he will wash a flood across the lands; a tidal wave of those coffee-conquered souls, all willing to destroy anything in their path, all in his name."
There's some great talents with more deities on the way, so check it out!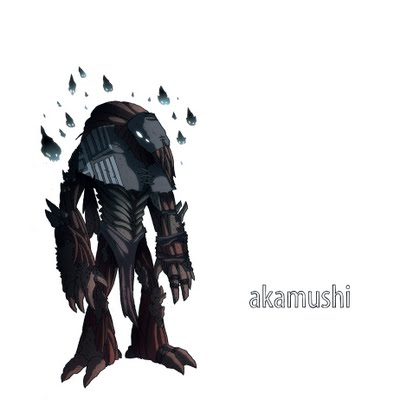 Labels: character design, Deity, pen and ink, Photoshop