I ran into some technical snafu's in the past month or so that made getting art completed and posted a bit of a challenge. Hopefully that's behind me now, so I'm posting some things that were completed recently. I'm also brainstorming on ways to add more content to this blog with or without new art to show, but I'll have to iron that out a bit more first.
First up is this week's
Drawer Geeks
, "Frankenstein":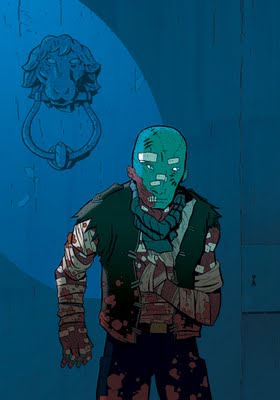 I wanted to show a bit more of the messy business of stitching someone together of disparate parts. My Frankenstein is falling apart at the seams, literally.
Next up is another
Drawer Geeks
from the previous round, in honour of the film and book "Where The Wild Things Are".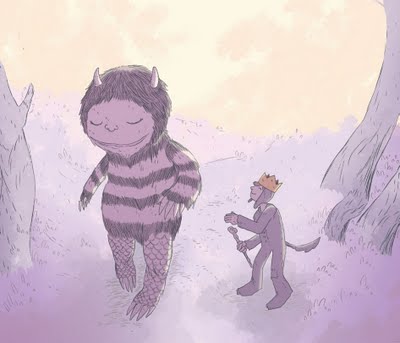 Played with a whole new palette for me, as well as colouring directly on the pencils and skipping inks all together. Relatively happy with how this turned out, even if it wasn't anything like I pictured initially.
Finally, this is a pencil drawing of a duo that figure into a larger story brewing in my head at the moment. Not ready to talk about it yet, but I like the design enough to show it around.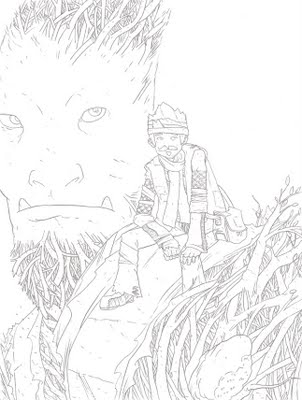 Labels: Drawer Geeks, Frankenstein, Illustrator, pencils, Photoshop, Tree Spirit, Where The WIld Things Are