I've been plodding away at writing a short story using the themes I've laid out
here
. I've been moving at a pretty steady clip, but thought I'd share some panels from some of the pages I've inked (no colour yet). Comments and criticisms are always welcome.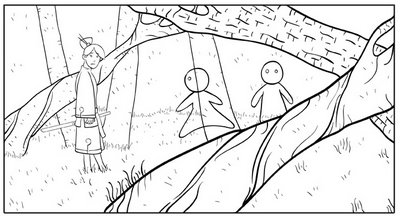 And another one: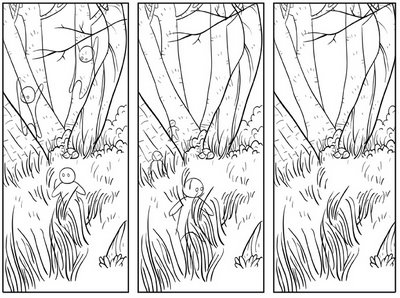 And one more: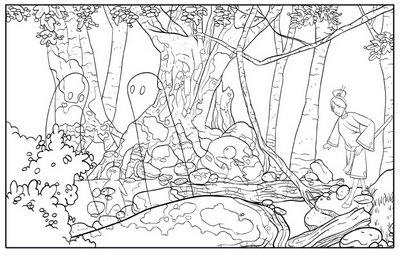 Labels: Forest, ghosts, ink, sequentials
Posted By Unknown, at 9:23 PM
Looks really good... that last one's a little hard on the eyes because I was trying to focus in on those see-through guys.
Posted By Scott, at 9:18 AM
Thanks! Hopefully that will work itself out when the pages are colored.
Posted By Unknown, at 2:47 PM
These are really just so nice. It's your best work, Scott. Not to put any of your other stuff down, but that's my take.