This week for
Drawer Geeks
the topic was "Monkeys", so I decided to draw Sun Wukong,
The Monkey King
. I've been so heavily focused on inking these days, it was nice to dust off the coloring side of my brain. Enjoy!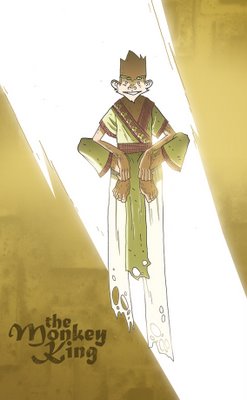 Labels: Drawer Geeks, ink, King, Monkey, Photoshop
Posted By 4:48 PM
, at
No Feces? (Is that spelled right?
Monkeys + Feces = All Good.